07/11/18: UK Music's Deputy CEO and Director of Public Affairs Tom Kiehl and Head of Parliamentary Affairs, Events and Diversity Felicity Oliver organised a music business roundtable at the Royal Northern College of Music in Central Manchester.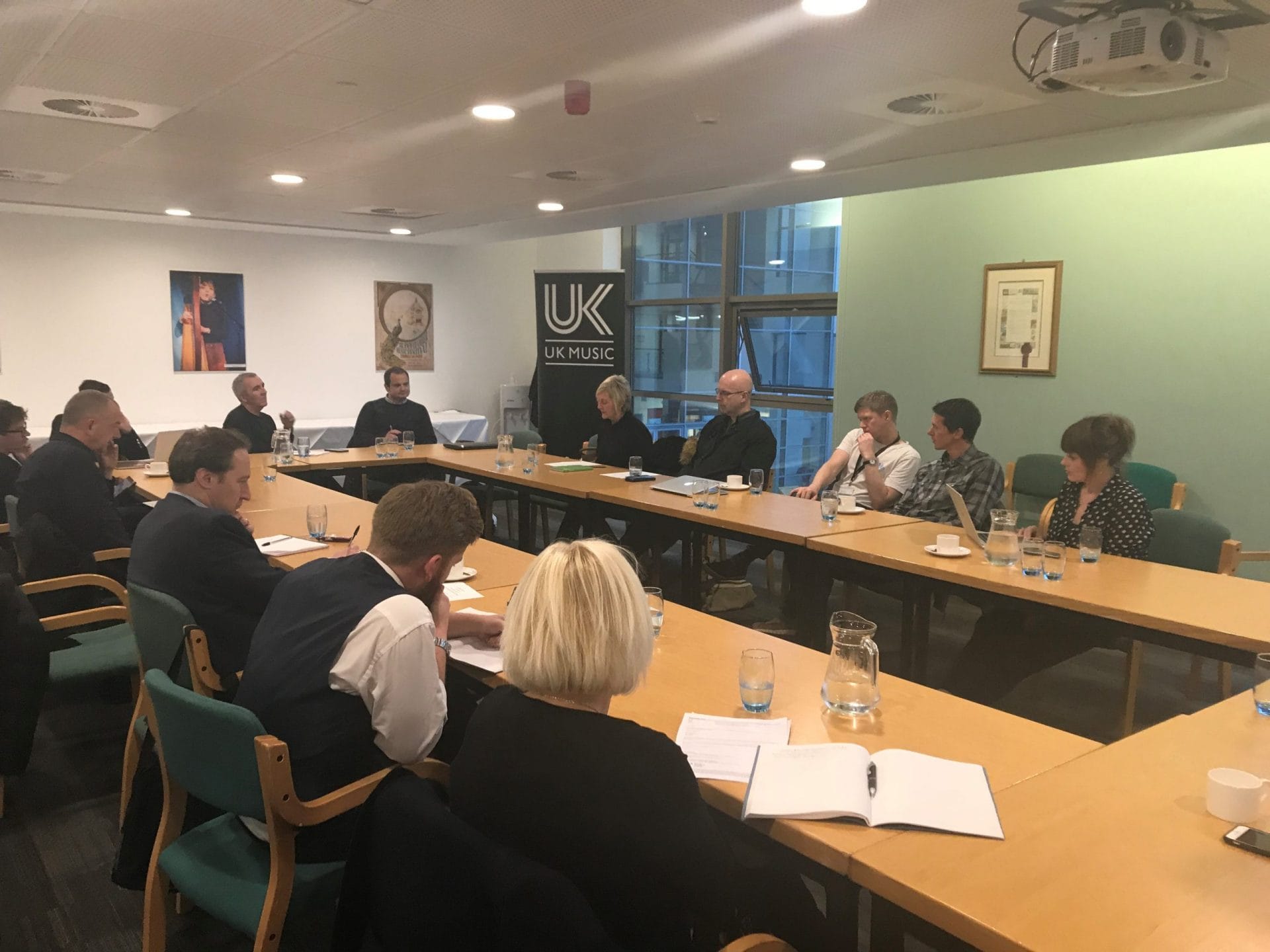 The first of three roundtables took place at the Royal Northern College of Music
Attendees considered a number of topics at the two hour session including ideas for how Greater Manchester can get businesses to relocate and invest in the area, measures needed to incentivise new starts ups and SMEs and approaches for how the city region can ensure successful music businesses remain in the local area.
Panellists at the roundtable also discussed whether the local music industry was benefiting from Media City in Salford Quays where the BBC and ITV have in recent years relocated to. Opportunities for developing music businesses outside Central Manchester and Salford were also considered, given the scope of the Greater Manchester city region which also covers Bolton, Bury, Oldham, Rochdale, Stockport, Tameside, Trafford and Wigan.
Whether Greater Manchester has sufficient tech infrastructure, which is increasingly important to the music industry, was also debated by the participants.
Themes coming out of the roundtable include whether Greater Manchester needs to offer more showcasing opportunities, the possibility of developing a music network to assist with signposting and whether there is a greater need to invest in people and ideas as opposed to buildings and physical space when considering business support.
Co-Chair of the Greater Manchester music review Karen Boardman (Crisis Management) chaired the roundtable. Participants included Carol Isherwood (Shoosmiths), DJ and journalist Dave Haslam, Neil Claxton (Faith and Hope), Steven Wood (British Sound Project), Liam Walsh (AskMePR), Mike Purcell (MC Construction), Gary McClaran (Sparkle Street), Steve Crowther (OJK), Brendan Williams (Low Four), Ian Stewart (Blueprint Studios), Karen Gabay (BBC Radio Manchester) and Rose Marley (Sharp Project).
The roundtable will feed into the final report and recommendations of the Greater Manchester Music Review, expected early 2019. Further roundtables on talent development and live music are also taking place in the coming weeks.
Back to news