07.06.18: Culture Secretary Matt Hancock praised the key role of UK Music in supporting the music industry at our tenth anniversary summer party.

UK Music CEO Michael Dugher, Culture Secretary Matt Hancock and performer Nilufer Yanya
He praised the actions of those who had helped to abolish Form 696 and tackle touts and said "we will do everything we can to ensure creators are paid for their efforts and that they get all the rewards they deserve."
The party, held in London's Living Room at City Hall, was also addressed by Shadow Culture Secretary Tom Watson, who said "it was UK Music who alerted us to the Agent of Change principle, and it's thanks to them that it was included in Labour's manifesto".
Night Czar Amy Lame, UK Music CEO Michael Dugher, UK Music Chairman Andy Heath and Futures Group member Summer Marshall also gave speeches, followed by a two-song performance by emerging artist Nilufer Yanya.
Michael welcomed guests and thanked board members and staff for their work, as well as his predecessors Feargal Sharkey and Jo Dipple.

Shadow Culture Secretary Tom Watson
He said: "Our live music sector is one of the fastest growing parts of our industry. From the lifeblood of the industry – our grassroots music venues – to the biggest and most popular arenas in the world, contributing around one billion pounds to the British economy.
"According to our Measuring Music report, the British music industry contributed £4.4 billion to our economy; Growth in the creative industries is twice as fast as the rest of the economy.
"On almost every economic indicator, this is an industry that outperforms the national average. Except on one thing: average earnings are below that of the rest of the economy – and that's just one of the reasons why we need fair rewards for musicians, creators and investors.
"When it comes to doing music, when you look at the size of this country, we are very, very good at what we do.
"And that's why UK Music has to be very, very good at what we do."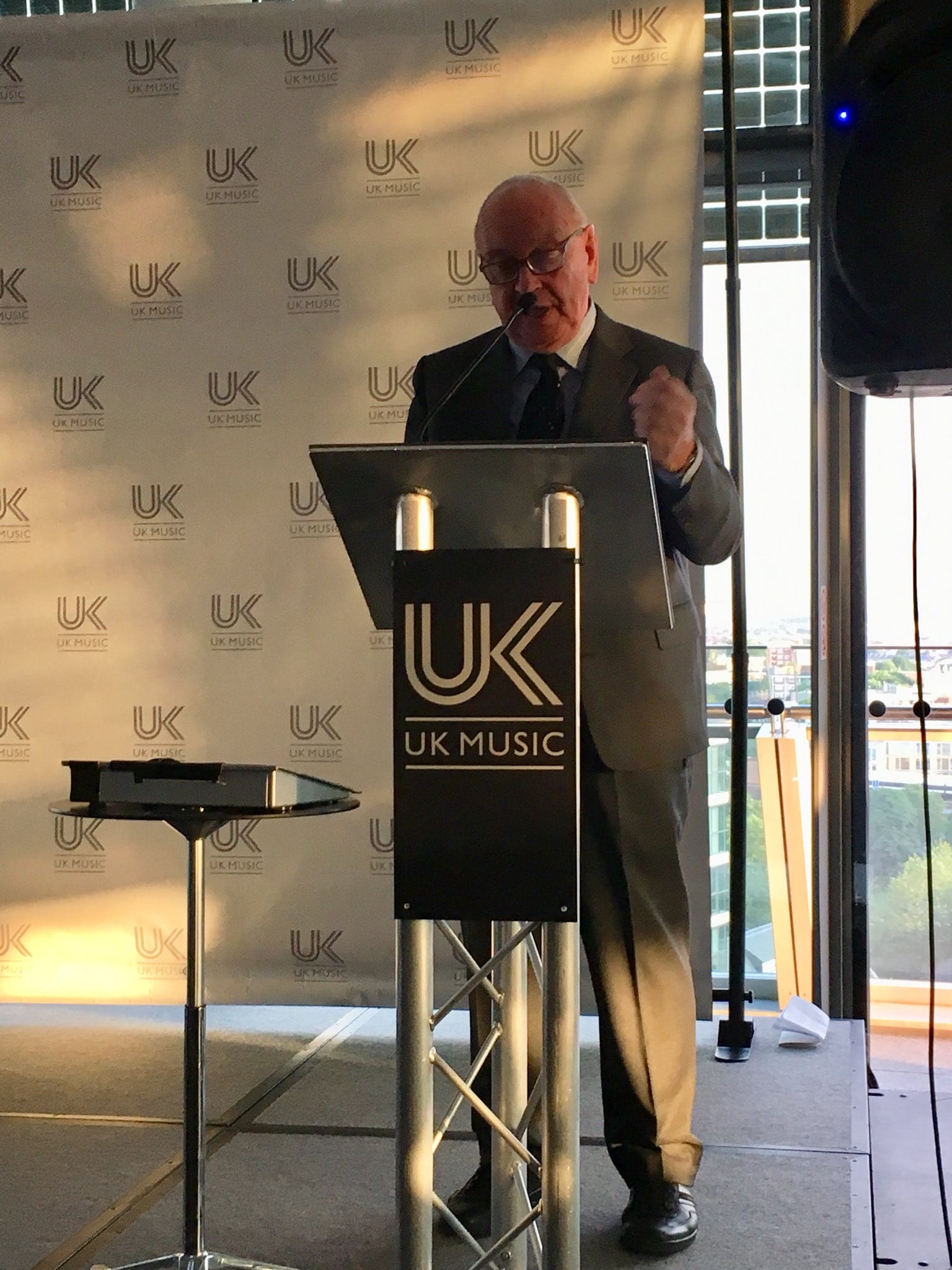 UK Music Chairman Andy Heath
MPs who attended included Kevin Brennan, Damian Green, Ian Lucas, Mike Gapes, Tracy Brabin, Wes Streeting, Bambos Charalambous, Alex Sobel, Conor McGinn, Ellie Reeves, John Spellar, Kerry McCarthy, Sharon Hodgson, Louise Haigh, Mark Tami, Rupa Huq, Rosie Winterton, Stephanie Peacock, Toby Perkins, Stephen Hepburn, Pete Wishart, Matt Hancock, Michael Ellis, Vicky Ford, Will Quince, Nigel Adams, Sir Peter Bottomley, Sir Greg Knight, Robert Goodwill, Gloria De Piero, David Morris and Giles Watling.
Back to news