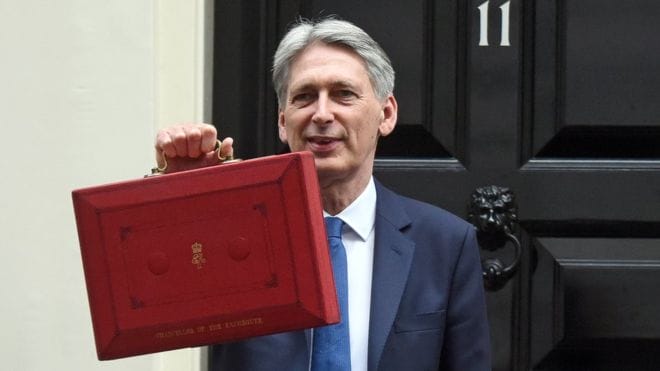 UK Music chief executive Michael Dugher gave his reaction today to the Chancellor's Budget.
Last week, Mr Dugher called on Philip Hammond to use his Budget to order an urgent review of business rates to help protect music venues and recording studios.
Delivering his Budget, the Chancellor said he would bring forward a planned business rates' switch from the Retail Price Index (RPI) to the Consumer Price Index (CPI) by two years to April 2018. He said the move would save companies £2.3 billion.
But Mr Dugher warned the measure would do little to help music venues and studios, particularly those struggling to survive.
Commenting on the Budget, Mr Dugher said:
"The Chancellor's decision to link increases in business rates to the Consumer Price Index instead of the higher Retail Price Index is welcome, as is his commitment to more frequent revaluations.
"But this fails to address the immediate concerns of the music industry where venues and studios are still reeling from rises of up to 118% in their rateable value.
"Many venues will feel short-changed by the Chancellor today. We need a review of the rates many venues and studios face if we are to maintain our vibrant and diverse music scene.
"In particular, the Government must clarify whether smaller music venues will benefit from the Chancellor's announcement of an extension of the pub relief scheme."
Other Budget measures were welcomed by Mr Dugher, although he stressed the industry was keen to see more details.
Mr Dugher said:
"The announcement of a £1.7 billion Transforming Cities Fund to modernise transport in cities is welcome. Local music industries need good transport links to help grow their audiences and attract touring bands.
"The promise of extra funding for Mayoral Combined Authorities of £12 million, as well as new devolution deals with West Midlands and North of Tyne, are also positive news.
"That support should provide the opportunity to help develop local music industries under the continuing process of devolution.
"News of a £2 million Cultural Development Fund from the Department for Digital, Culture, Media and Sport on the role that "place-based" culture can play in regeneration and local growth also sounds promising. But we will need to see the detail to see what benefit it could bring to the music industry.
"We hope that the Government will address plans for shared parental leave to the self-employed in their forthcoming response to the Taylor Review on modern employment practices.
"We also look forward to the Government's forthcoming Industrial Strategy White Paper and trust this will put the creative industries at the forefront."
Read Michael Dugher's open letter to the Chancellor here.
Back to news