13/03/2018: UK Music chief executive Michael Dugher urged the Chancellor to "press fast forward" over his review of business rates.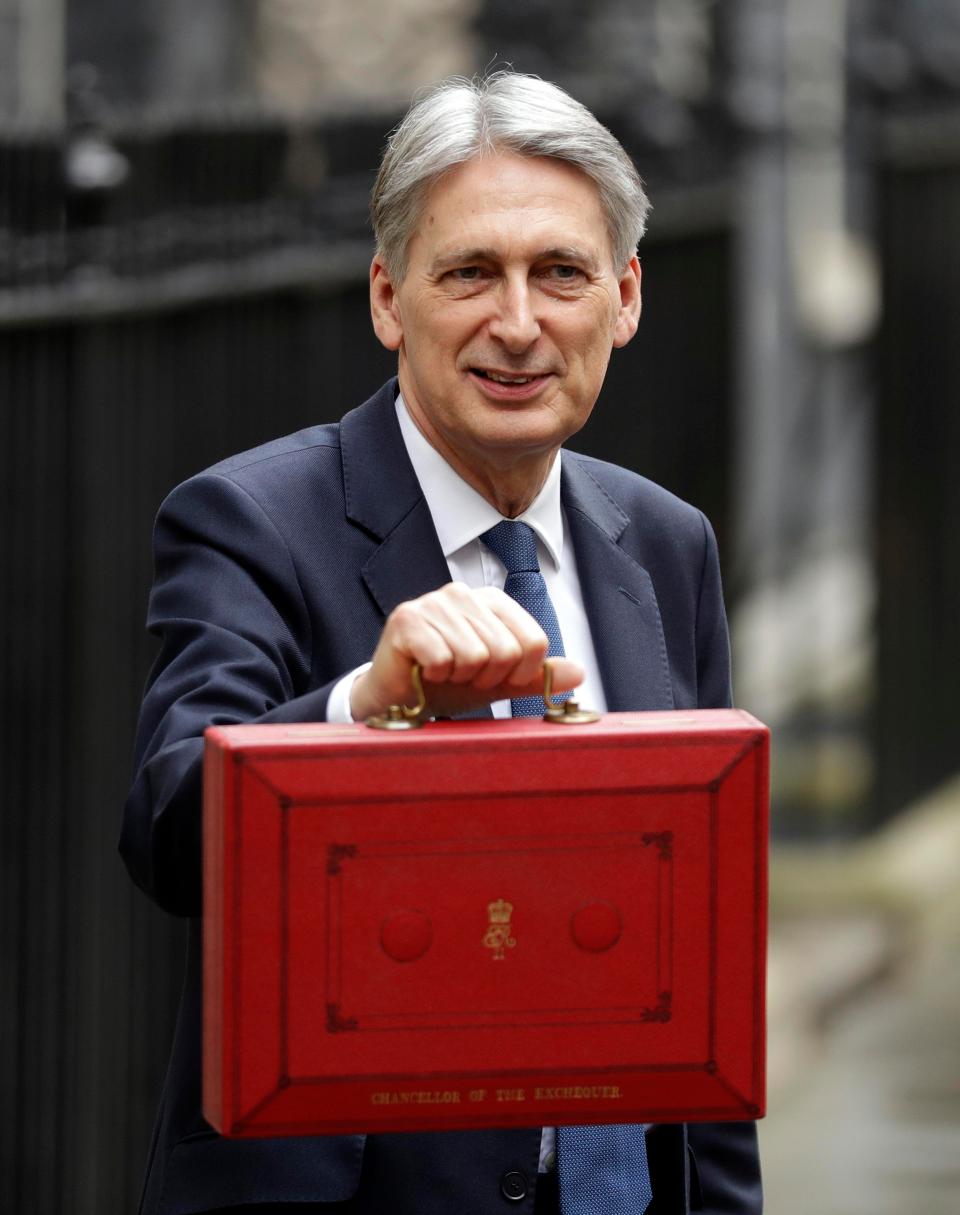 Chancellor Philip Hammond delivered his Spring Statement today
Delivering his Spring Statement, Chancellor Philip Hammond announced a planned revaluation of business rates would be brought forward a year to 2021. The change would be followed by revaluations every three years with the next one taking place in 2024.
UK Music welcomed the decision to bring forward the revalution by one year, but the industry's umbrella body said the move fell well short of an urgently-needed review to help thousands of businesses in the UK music industry.
Commenting, Mr Dugher said:
"Many music venues and studios are still reeling from the huge hikes in business rates following last year's revaluation. Venues and studios need help now and can't afford to wait until 2021.
"We need an urgent review of the disproportionate rates many venues and studios face if we are to maintain our vibrant and diverse music scene. The Chancellor needs to press the fast forward button and make that happen.
"It is plainly unfair, for example, that one small venue – the Lexington in north London – has to endure a rise of 118% in its rateable value yet Arsenal FC's 60,000-capacity Emirates Stadium nearby enjoyed a 7% cut in its rateable value."
UK Music welcomed a separate initiative by the Chancellor to provide £80 million for small and medium businesses to recruit apprentices.
Mr Dugher said the announcement would help music companies when recruiting and upskilling their workforce.
You can read further coverage below:
The Economist – The quiet decline of music in British schools – https://www.economist.com/news/britain/21737444-barely-one-20-pupils-took-music-gcse-last-year-how-much-longer-will-world-dance
Music Week – UK Music welcomes government plans to protect grassroots venues – http://www.musicweek.com/live/read/uk-music-welcomes-government-plans-to-protect-grassroots-venues/071740
Music Week – 'I'm there to learn': UK Music chief Michael Dugher's plans for SXSW – http://www.musicweek.com/labels/read/i-m-there-to-learn-uk-music-chief-michael-dugher-s-plans-for-sxsw/071771
Music Week – "Venues and studios need help now": Michael Dugher responds to Chancellor Philip Hammond's Spring Statement – http://www.musicweek.com/live/read/venues-and-studios-need-help-now-michael-dugher-responds-to-chancellor-philip-hammond-s-spring-statement/071782
M Magazine – Government must extend parental leave to self-employed, insists UK Music CEO – https://www.m-magazine.co.uk/features/government-must-extend-parental-leave-self-employed-insists-uk-music-ceo/
NME – UK Music warn Philip Hammond that the UK's music studios and venues "need help now" – http://www.nme.com/news/music/uk-music-call-on-chancellor-philip-hammond-music-studio-venues-need-help-now-spring-statement-2261917
Back to news