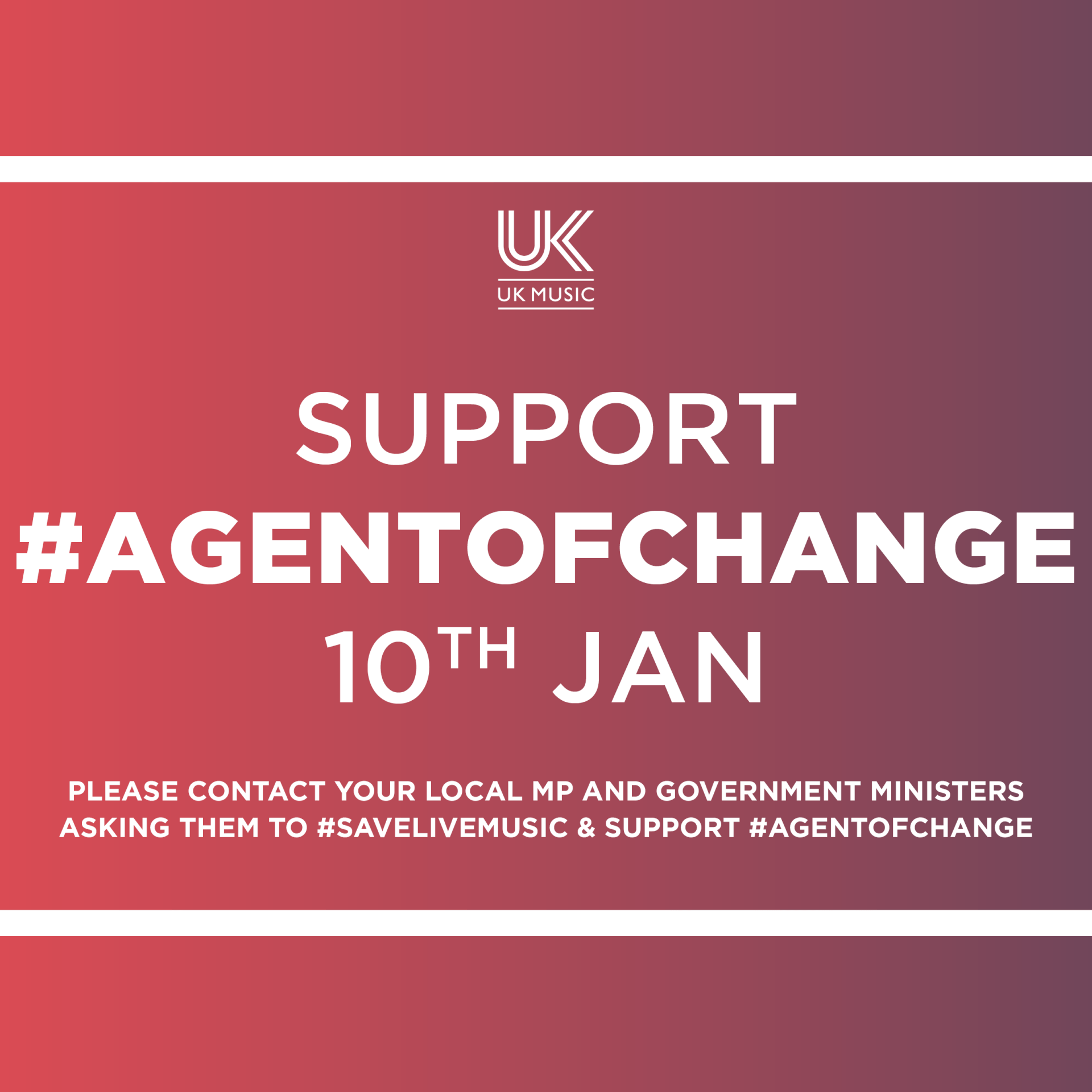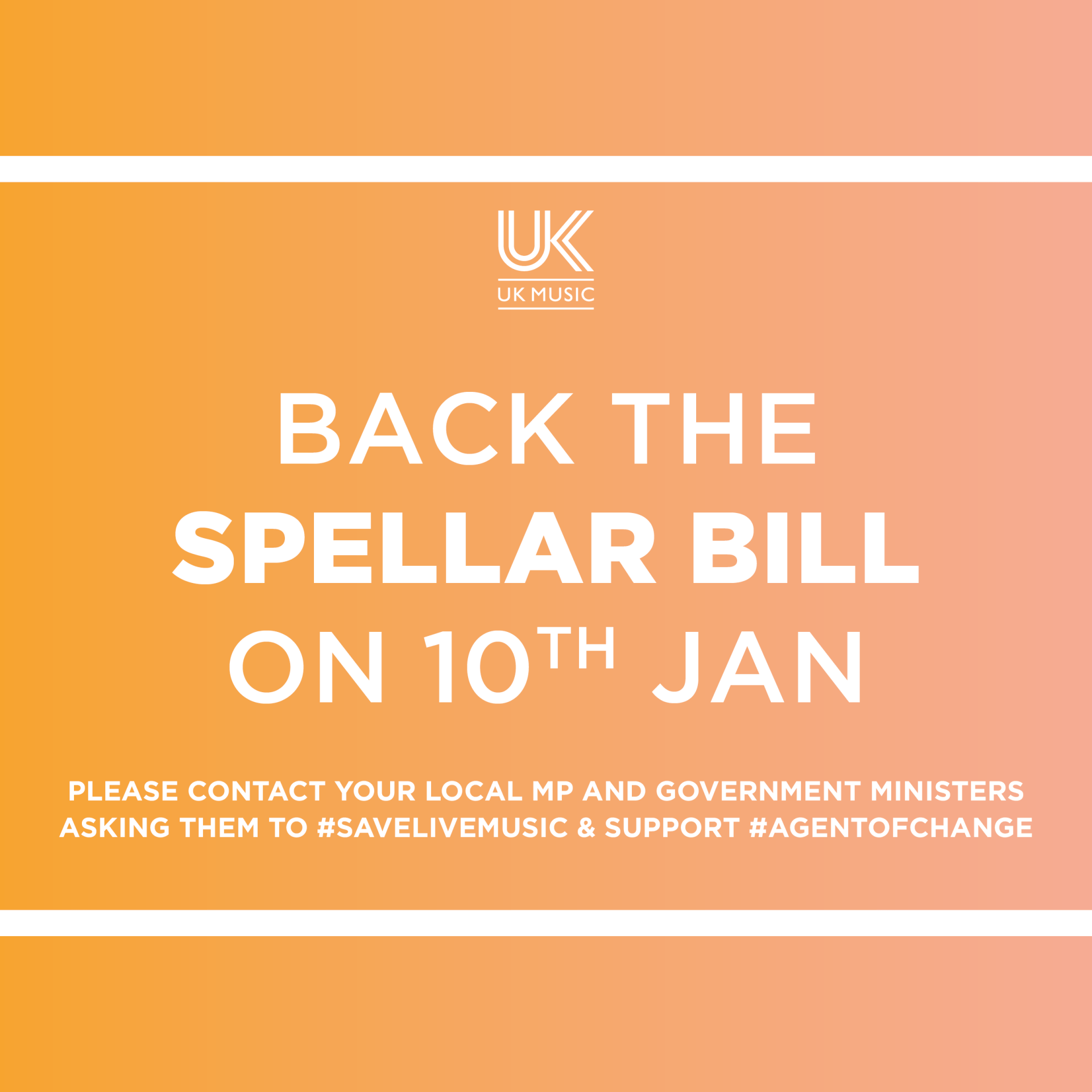 09/01/18: UK Music is bringing together leading figures from the music industry to launch a parliamentary battle to save music venues from closure. Over the past decade 35% of music venues across the country have closed.
There will be a photocall and opportunities for interviews about the fight to change to law to protect venues across the UK on Wednesday January 10 outside the Houses of Parliament at 11am.
The campaign for the proposed new law has attracted cross-party support from politicians and music stars including Sir Paul McCartney, Brian Eno, Chrissie Hynde, Nick Mason, Sandie Shaw, Nadine Shah, Ray Davies, Imogen Heap, Billy Bragg, Feargal Sharkey and Craig David.
UK Music is spearheading the campaign to get the "Agent of Change" principle enshrined in law to protect venues. The plan has the backing of at least 75 MPs and peers including former Culture Minister Ed Vaizey, as well as organisations including the Music Venue Trust and the Musicians' Union.
The proposed legislation would mean developers would have to take account of the impact of any new scheme on pre-existing businesses like music venues before going ahead with their plans.
That could mean, for example, the developer of new flats takes responsibility for soundproofing to avoid the risk of new neighbours complaining about noise from a music venue.
The proposed new law is being brought forward by Labour MP and former Government Minister John Spellar who will table his Planning (Agent of Change) Bill in the House of Commons on Wednesday January 10 after the photocall.
Among the venues that had to fight closure threats in the past are London's iconic Ministry of Sound and the 100 Club. Venues that face similar threats today include Bristol venues, the Thekla, the Fiddlers and the Fleece. Campaigners are also battling to protect the Womanby Street music quarter in Cardiff from developers.
Venues nurture the music industry's talent pipeline. The Free Trade Hall in Manchcster saw the Sex Pistols play one of the most important gigs of all time in 1976. The venue, which also hosted Bob Dylan, was demolished and replaced with a hotel. The Boardwalk in Sheffield saw the debut of The Clash and the Arctic Monkeys breakthrough before shutting in 2010.
The Square in Harlow, which hosted the Coldplay, Blur, Supergrass and Muse when they were starting out, closed last year as a result of a planning dispute.
If the closures continue, they will severely impact the music industry's ability to grow the huge contribution it makes to the UK economy.
UK Music Chief Executive Michael Dugher said: "The UK music industry contributes more than £4 billion to our economy and brings pleasure to millions of people at home and overseas. It's time for the Government to get behind the legislation and help save the venues that are such a crucial part of the music industry."
John Spellar said: "Fewer venues means less work, less opportunity to develop talent or even find out that you are not going to make it in the industry, but also to move up from amateur to part-time, to full-time, to national or even international stardom. If the present situation does not change, we are in danger of taking away the ladder that has served individual musicians and the Music Industry so well for so long."
Sir Paul McCartney said: "Without the grassroots clubs, pubs and music venues my career could have been very different. If we don't support music at this level, then the future of music in general is in danger."
Chrissie Hynde said: "When I heard of the impending threat to small venues, my heart skipped a beat. It isn't talent shows on television or theatre schools that propagate great music, it's small venues. They're the setting of everything great that's come out of the music scene in this country, from the Beatles to Oasis and beyond. England has long led the world of popular music; the rest of the world follow England. If small venues shut down, so will England's unique creative output. It will be like locking up playgrounds at schools. The whole world will suffer, not just England."
Craig David said: "As an artist I'm concerned that music venues are facing unprecedented threats and it is a matter of great concern to us all. I give my strong support for proposals to change planning law so that we can keep music live."
Back to news