04.10.2022: Ministerial aide Simon Baynes MP has vowed to raise the importance of music in transforming lives in Parliament  – and with senior Government ministers. 
The Conservative MP, who is a parliamentary private secretary at the Department for Digital, Culture, Media and Sport, was speaking at a UK Music fringe event on the subject of the power of music at the Conservative party's conference in Birmingham on Monday (October 3).
Joining him on the panel chaired by UK Music Chief Executive Jamie Njoku-Goodwin were Musicians' Union General Secretary Naomi Pohl, Music for Dementia Campaign Director Grace Meadows and BPI Director of Public Affairs Sophie Jones.
The panel discussed the power of music to transform lives, dramatically improve health and wellbeing, boost the UK economy and exports, as well as the vital importance of music in education.
Speaking to the well-attended event in the Hyatt hotel, Clwyd South MP Simon Baynes said:
"I would be very happy to see if I can table a debate in Westminster Hall on this subject in some sort of shape or form.
"I am also very happy to make a commitment that I will make sure that this is being taken seriously by the Government."
He also praised the Power of Music report, published earlier this year by UK Music and Music for Dementia, which outlined how music can be used to help health and wellbeing.
UK Music Chief Executive Jamie Njoku-Goodwin said:
"Music can improve all sorts of areas of our lives and bring a huge range of positive benefits."
He said it was vital to determine the next steps to ensure those benefits could be taken forward and spread across the country.
Sophie Jones from the BPI said the BRIT Trust has raised almost £30 million, adding: "Wellbeing is a huge part of what the Trust funds and enables."
She said: "Our label members are doing more and more work to think about how to support artists throughout their careers."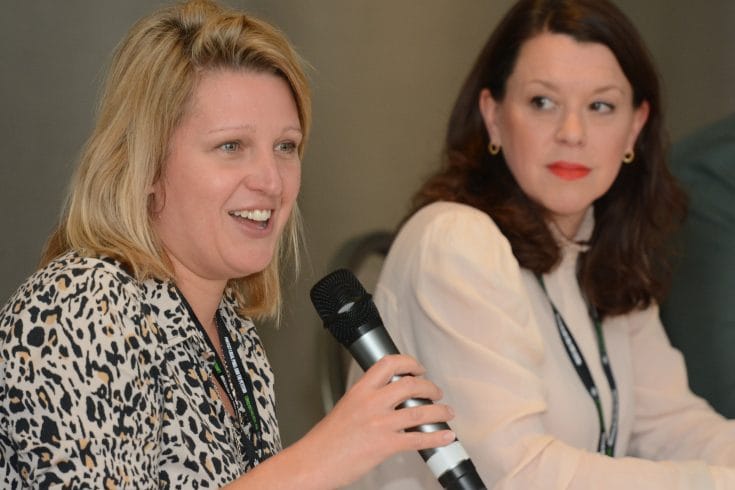 Musicians' Union General Secretary Naomi Pohl said many freelance musicians had portfolio careers that often saw them teaching music as well as working in hospital settings or care homes.
Naomi said: "We often talk about the economic importance of music, but what's great about the Power of Music report is that it looks beyond that to outline why music is so important in all of our lives."
Grace Meadows from Music for Dementia outlined how it was critical to progress the key recommendations in the Power of Music Report, which are:
The appointment of the UK's first Power of Music Commissioner to champion and coordinate all the work in this area – setting up a new Government taskforce and a Life With Music Consortium to spearhead positive change.
A major public awareness campaign to show how the power of music can change lives, improve health and bring communities together – supported by a new online information platform, development of which is being led by Universal Music UK.
Support frontline workers by providing better training on the role of music in health and care – in particular by establishing an accessible training module to help practitioners understand how best to use music as part of the care they provide in their work setting.
Extra funding to help make music accessible to all delivered by new investment partnerships between Government, industry and philanthropists.
Grace said: "This has to be cross-sectoral in its approach. We need leadership that sits across sectors. It must be a committed joint effort.
"We want to see a Power of Music Commissioner and a meaningful consortium of partners who can step in and make things happen.
"We all love music. There is enough willingness there and we are pushing at an open door.  We just need to ensure we can get the action to make sure these recommendations come together."
Pictures from the event can be found here.
Back to news