12/03/2018: Mayor of London Sadiq Khan pledged to continue to support talent development across the capital to maintain London's role as a global music city.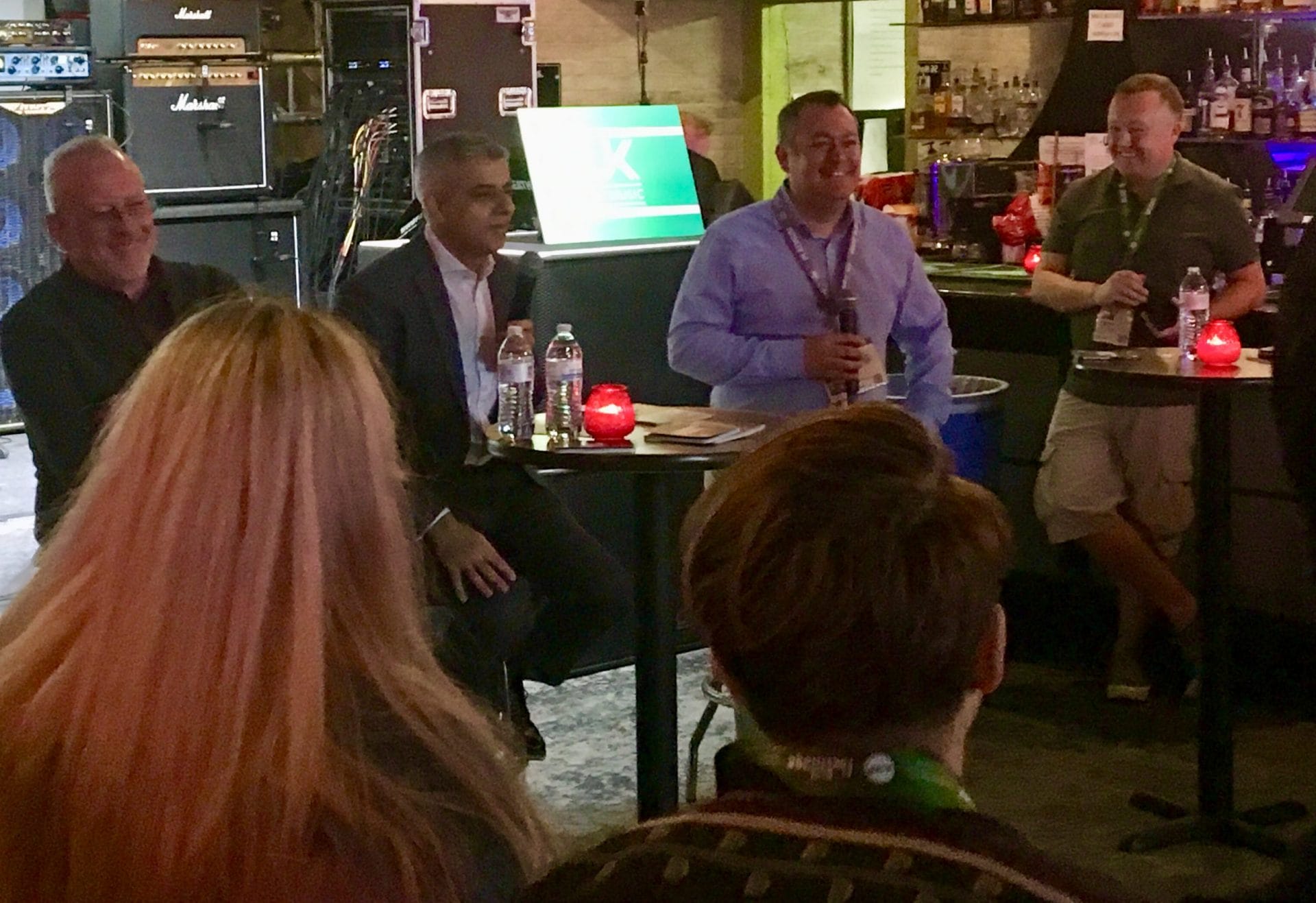 Sadiq was speaking at event hosted by UK Music's CEO Michael Dugher and Musicians' Union General Secretary Horace Trubridge in front of a UK music industry audience at SXSW in Austin, Texas.
The Mayor of London highlighted the introduction of agent of change in the London Plan to protect struggling music venues and the abolition of the London Met's Form 696, which discriminated against grime music, as initiatives he has been involved in to support the music industry since his election as Mayor in 2016.
The event was attended by up and coming artists Blue Lab Beats, Catholic Action and Rachel K Collier and Chagall, as well as representatives from Beggars Group, PRS for Music, PRS Foundation, BBC Music and British Underground.
Sadiq also took questions at the meeting on the need to protect music education in schools and addressing the transfer of value from music to tech caused by platforms like YouTube.
The event took place at the British Music Embassy, the UK's official SXSW showcase event and partnership between AIM, BBC Music, the Department for International Trade, PPL and PRS for Music.
Sadiq was addressing the UK music industry in advance of delivering a keynote speech in Austin as part of the SxSW Interactive conference.
Back to news