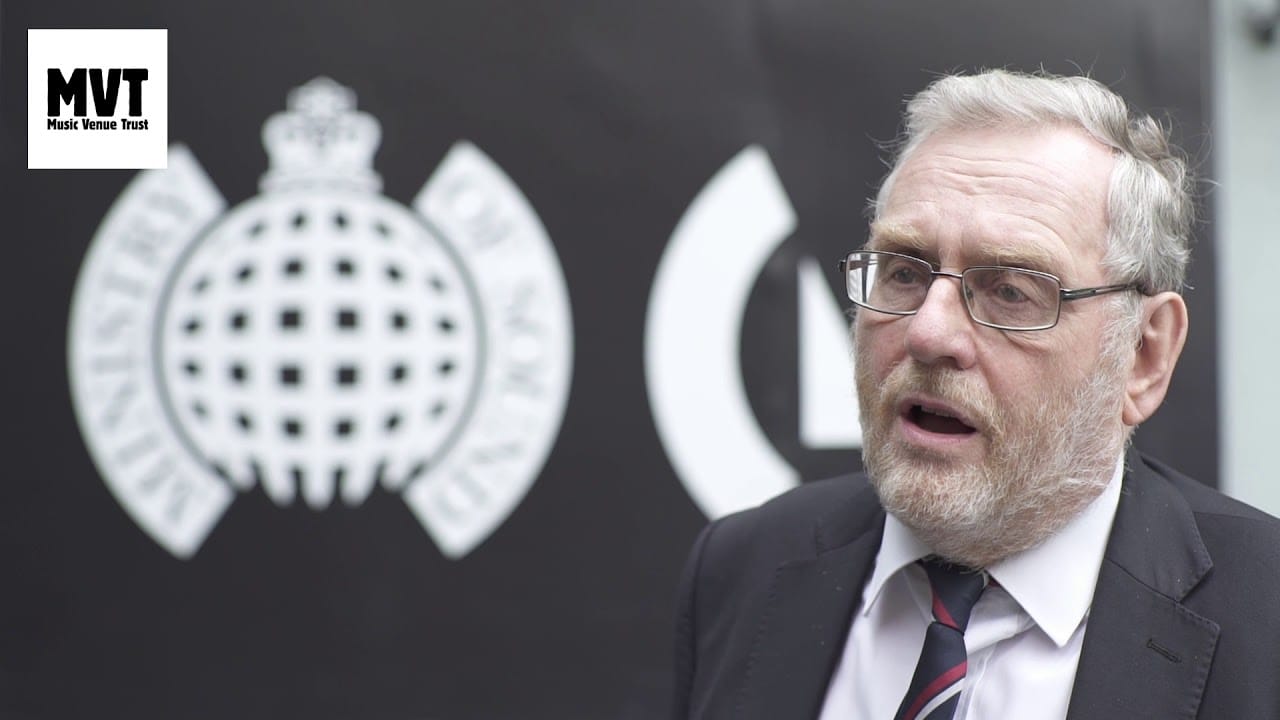 (Picture caption: John Spellar MP speaking at Venues Day 2017)
Former Culture Minister Ed Vaizey MP and All-Party Parliamentary Group on Music Chair David Warburton MP have now declared their endorsement.
UK Music is spearheading the campaign to get the "Agent of Change" principle to protect venues enshrined in law.
The proposed legislation would mean developers would have to take account of the impact of any new scheme on pre-existing businesses like music venues before going with their plans.
That could mean, for example, the developer of new flats takes responsibility for soundproofing to avoid the risk of new neighbours complaining about noise from a music venue.
The proposals are being brought forward by Labour MP and former Government Minister John Spellar who is leading the fight at Westminster.
He will table his proposed new law next month with a debate in the House of Commons early next year.
But Culture Secretary Karen Bradley has hinted the Government is already actively considering his idea.
In a question to the Culture Secretary, Mr Spellar asked:
"In order to progress their careers, creative artists need lots of work opportunities. For musicians, that means venues, many of which are now being closed. Will the Secretary of State give serious consideration to embedding the agent of change principle into legislation, as I hope to propose in a ten-minute rule Bill in the near future?"
In response, Karen Bradley replied:
"We are aware of those concerns and we are working with the Department for Communities and Local Government to look at the proposition that has been put forward."
The Agent of Change proposals is attracting growing support at Westminster.
Former Culture Minister Ed Vaizey said:
"In order for our creative industries to continue to flourish, it is essential that we do all we can to protect our country's brilliant grassroots venues. These venues are the lifeblood of the UK music scene, a source of immense pride for communities and a springboard for many artists' success. Adopting agent of change into existing planning laws is therefore an important step in safeguarding the future of these vital platforms."

Chairman of the All Party Parliamentary Group on Music, Conservative MP David Warburton said:
"Putting the Agent of Change principle firmly into law is simple common sense. Any new development, whether it's a residential project near a music venue, or a music venue opening next to properties should be responsible for the costs of protecting against the noise – because they're the ones making the change to the environment.
"It's crazy that you can build right next door to a music venue and then demand they pay for the soundproofing you need. A huge number of popular venues are facing closure because the law just isn't working fairly – so it's now time to make a change and stand up for common sense."
UK Music's support for the bill was launched at Music Venue Trust's Venues Day 2017. See coverage of the event here.
Back to news