11.10.2023: Meet The Campaigners is a series where campaigners in the music industry tell us about their organisations, what changes they are trying to make and what they are currently working on.
Girls I Rate founder Carla Marie Williams talks us through her plans to help empower women in the music industry.
"GIRLS I RATE is a dynamic not-for-profit organisation that's making serious waves in the UK music industry, pushing for equity and opportunities for women.
With a community of over 10,000 members and 20,000 followers online, this organization is no small feat.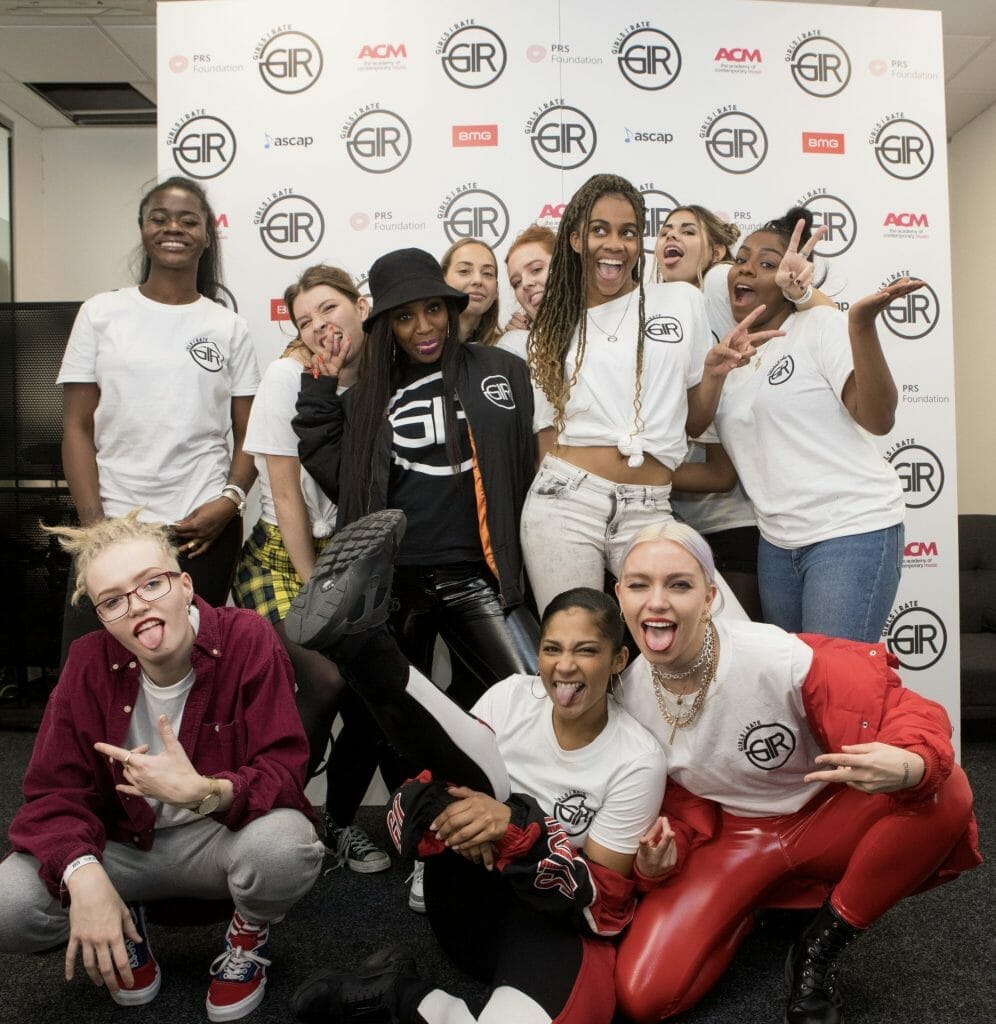 GIR's mission is to address systemic inequality, especially for women of colour. We offer education and empowerment programs, amplified by partnerships with industry juggernauts like Sony Publishing, BMG, Island Records & META. Our Get Heard A&R competitions, all-female stages at The Great Escape Festival, and monthly Mentor Me page in Music Week help us be a force for change – nurturing the next generation of female talent.
I'm a British North West Londoner and a Grammy-nominated, BRIT Award-winning songwriter who has worked with big names like Beyoncé, Britney Spears, Naughty Boy, but it isn't just about the hits for me. I am dedicated to uplifting women, having garnered accolades such as "Campaigner of the Year" at the Music Week Women in Music Awards in 2021, Stylist Magazine's Woman of the Week, and a 2023 Ivors Gold Badge honouree, as well as an official endorsements letter from Sadiq Khan major of London
This year, GIR are levelling up with the launch of FUTURE HITMAKER initiatives providing safe space writing camps, masterclasses and awards. Backed by organisations such as PRS for Music, PRS Foundation, Spotify, PPL and the Musicians' Union, these programs aim to cultivate sustainable careers for women in the music industry.
My mantra for 2023-2024 encapsulates my mission succinctly: "My love is in the studio, writing, producing, and mentoring FUTURE HITMAKERS. Empower me to empower you!"
For more information and to get involved, swing by their website at www.girlsIrate.com.
Back to news